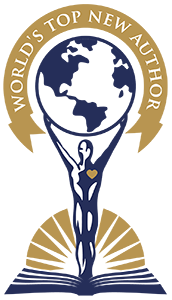 All submissions must be in English and must be double-spaced, in 12-point Times New Roman, with one-inch margins around and with page numbers posted center bottom.
To be eligible for the WTNA Contest, an entrant must be at least eighteen (18) years of age (or the age of majority in the author's country, if it is greater than eighteen (18) years of age).  The WTNA Contest is open worldwide, subject to the exceptions of this paragraph. Residents of the following jurisdictions are specifically excluded from participation in the WTNA Contest: Colorado, Maryland, Nebraska, North Dakota and Vermont in the U.S.A., Quebec in Canada, and residents of the following countries: Argentina, Italy, Turkey, and the United Arab Emirates – Dubai. Furthermore, the WTNA Contest is void where prohibited by any law, regulation, rule or authority. WTNA reserves the right to reject the entry of any author if it is deemed, in WTNA's discretion, that the laws of the country of residence (or other jurisdiction) of any author prohibit the WTNA Contest or otherwise impose a burden on WTNA in holding the WTNA Contest in such country or jurisdiction; an author who has an entry rejected under this section will be entitled to a full refund of monies paid to WTNA in connection with entry of the WTNA Contest.
The books of WTNA Contest winners will be published by WTNA Publishing, LLC with the copyright for each work to be held jointly by the winning author and WTNA Publishing, LLC. All monies earned from the proceeds from the sale of WTNA Contest winners' books shall be made payable to WTNA Publishing, LLC. Winning authors will receive a forty percent (40%) royalty payment from the net profit received from book sales, payable to the author on a quarterly basis. All submitting authors will be required to sign a publishing agreement to this effect before the posting of any of their submission by WTNA. Refusal to sign such publishing agreement shall disqualify such author from the WTNA Contest and such author will forfeit his or her eligibility to be awarded prizes. Should a WTNA Contest winner's book entered into the WTNA Contest be picked-up for publishing by a conventional publisher, WTNA shall receive twenty percent (20%) on all proceeds earned by such WTNA Contest winner from such publishing arrangement.
Each contestant may submit only one book submission per WTNA Contest. Submitting multiple entries may result in disqualification of all submitted entries and contestant will not be eligible for a refund of any monies paid.
To ensure that each contestant is being judged solely on the merits of his or her writing, each contestant will be issued a contestant ID number, which will serve as their only form of identification until after the WTNA Contest winners are announced. Accordingly, please ensure your submissions contain no personally identifiable information.
All submissions must be original and written solely by the submitting author, who agrees to indemnify WTNA for any and all misleading information or negligence in this area.
Besides being original works written by the submitting contestants themselves, each submission may either be (i) self-published, with all rights and copyright to said works solely owned by no person or entity other than the submitting author, or (ii) unpublished with all rights owned solely by the submitting author. Works previously published by a conventional publisher, or any publishing entity with a shared or controlling interest are not permitted and will be disqualified.
Any monies paid to WTNA must be in U.S. Dollars. There will be no refunds, for any reason, for monies paid to WTNA.
Submitting authors are responsible for meeting any and all WTNA Contest deadlines without exceptions.
Round One winning authors will be required to digitally submit, as a Word document, to WTNA a finished and completed copy of their book's manuscript, pursuant to WTNA Standards, before January 4, 2021 or they will be disqualified.
WTNA Publishing, LLC will be responsible for the distribution, through sources as determined by WTNA, of the books of all WTNA Contest winners.
Any and all legal disputes will be tried in the Courts of Yavapai County, Arizona and will be governed by the laws of the State of Arizona.
All decisions, including the decisions of the judges, are final and binding and not subject to appeal or review.
Any failure to adhere to the WTNA Contest's rules may result in disqualification from the WTNA Contest.
By submitting an author's writing to the WTNA Contest, each contestant agrees to be bound by all WTNA Contest rules and regulations.
WTNA reserves the right, in its sole discretion, to terminate, suspend or otherwise cancel the WTNA Contest at any time. If WTNA terminates the WTNA Contest, each contestant will be entitled to a refund of the package purchased by such contestant.
Any income tax, or other applicable tax, incurred by WTNA Contest winners is the sole responsibility of the prize recipient. WTNA is not responsible for any expenses incurred in connection with a contestant's participation in the WTNA Contest.
Each and every person who submits a writing to the WTNA Contest agrees to indemnify, release and hold WTNA, and its employees, officers, members, directors, shareholders, agents, representatives, subsidiaries, parent companies or other affiliated companies harmless from any and all damages, losses, claims and liabilities arising out of participation in the WTNA Contest or resulting from acceptance or claiming of any prize hereunder, or from such person's own negligence or disregard of the WTNA Contest rules.